A few reasons why to study in the Czech Republic
The Czech Republic is located in heart of Europe and enchants visitors with quaint villages, scenic hiking paths along rivers, and medieval castles. Recently, the country has matured into one of Europe's fastest growing and most interesting economies: many global companies chose the Czech Republic for their European headquarters.
Did you know that the first-ever pilsner-style beer was brewed in the Czech Republic? You won't have a hard time to find a good pub or restaurant for your socializing.
Further, the country's geographical proximity to Germany, Austria, and Poland makes it a perfect base for your further European exploration.
Prague – the golden city for explorers
The capital city of Prague is one of the most beautiful and visited cities in Europe, nicknamed "the mother of cities", "the golden city" or "the city of a hundred spires", its charming historical centre spreading across the Old Town, the Lesser Town with Prague Castle and the Jewish Quarter. You can get around Prague by different means of transport to discover the city and experience cultural, sporting and other entertainment events.
In Prague, Ambis College operates two buildings – located in the districts of Libeň and Řepy, respectively, the former being close to the city centre, the latter one somewhat more distant but also easily accessible by public transport.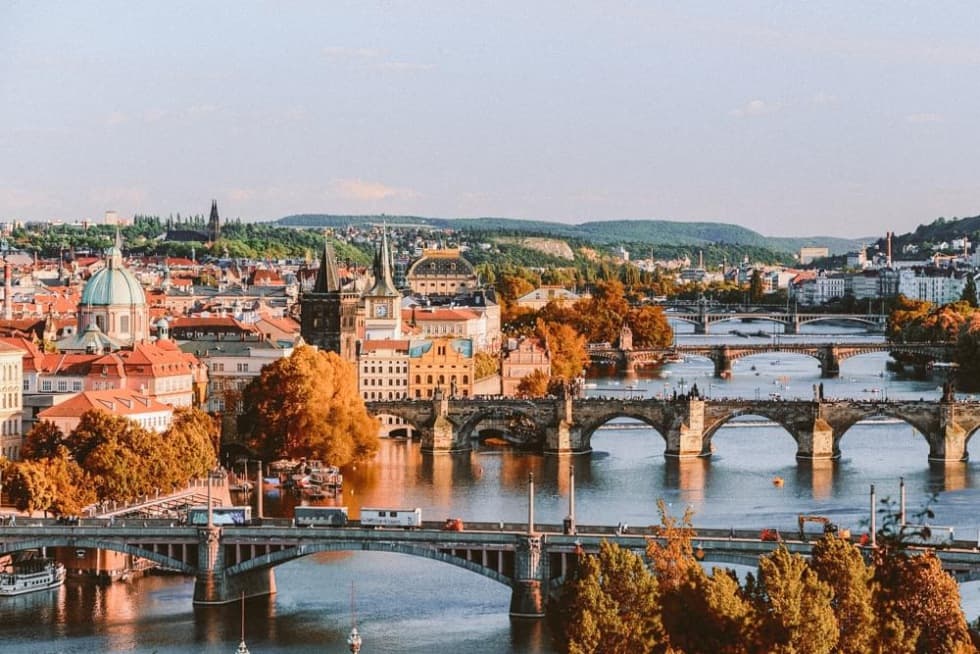 Brno – the city of architecture and education
Brno is a picturesque city in the south Moravian region famous for its vineyards. The city's rich history reflects in its architecture spanning from the medieval churches and Špilberk Castle to magnificent functionalist works such as the Brno Trade Fair Grounds and world-famous Tugendhat Villa. Recently, a modern university campus has been built. Brno is also a cultural centre offering a range of leisure time activities.
Ambis College premises are situated in the city centre.