Scientific and research activities are an integral part of the activities of the school and its academic staff. The ambition of Ambis University is to establish itself as a research institution delivering high quality results in basic, applied and contract research.
Ambis University develops its scientific and research activities through its internal grant agency (IGA), contract research projects that are carried out for private companies and state administration units, participation in project calls of domestic and international agencies.
Ambis University motivates its employees and students to research and publishing activities through the Competition for the best publication and Student professional competition. Ambis' activities in the field of science and research also include organization of national and international conferences in the fields of focus of the school's departments and publication of several professional journals.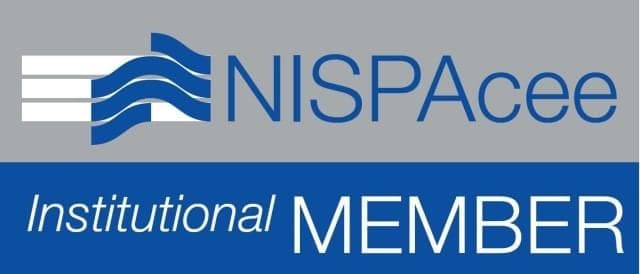 Universities represent the highest level of the education system in the Czech Republic. They offer accredited study programmes of three types - bachelor, master and doctoral. Lifelong learning is also an option. Universities in the Czech Republic are divided into university and non-university types. University colleges carry out all three types of study programmes in connection with scientific and research, development, artistic or other creative activities. Non-university colleges focus mainly on undergraduate studies. Currently, there is also a possibility to study master's degree programmes at these colleges, and to interlink studies with research, development, artistic or other creative activities. Non-university colleges are not divided into faculties.

There are public, state and private universities in the Czech Republic. Public and private universities and their educational institutions fall under the competence of the Ministry of Education, Youth and Sports. State institutions (military colleges and police academies) fall under the competence of the Ministry of Defence and Ministry of the Interior. Lists of all universities are available HERE. Higher education is obtained by studying in an accredited programme of study according to a curriculum in the defined study form. The form of study can be full-time (requires attendence), distance learning or a combination of both.
AMBIS.University is the oldest and largest private college in the Czech Republic. It is a non-university school and provides education in bachelor's and master's degree programmes. The school was established in 1999 from the original company Bankovní institut, a. s., which was founded by a group of entities led by the Czech National Bank. This college merged with the College of Regional Development in 2017. Later, there were also mergers with the Private College of Economic Studies and the College of Business and Hotel Management.
AMBIS.University is part of the German educational holding company Carl Remigius Freseniue Education Group (formerly COGNOS AG), which brings together educational institutions, schools and further education entities in several countries.
It currently offers education in the study programmes Security Management, Economics and Business Management, Marketing Communication, Public Policy, Hotel and Tourism Management, Management and Public Administration.
AMBIS.University also offers lifelong learning courses that meet the criteria of qualification and retraining studies:

AMBIS.University aims to become an internationally recognised interdisciplinary higher education institution that promotes excellence in research and teaching. It is transforming itself into a modern institution serving the needs of all types of students on their lifelong learning journey, actively conducting basic and applied international research and positively impacting society. It prepares its graduates for leadership roles in the global knowledge society and contributes to the prosperity and sustainable development of communities at home and abroad.
All its activities and objectives will continue to be based on the principles of non-discrimination, transparency and inclusion, fair access for all and sustainability of resources. The principles of its conduct will remain deeply rooted in the credo of academic freedom and collaboration. AMBIS HEI is an institution that promotes the exchange of ideas, co-development and the sharing of knowledge, both in research and teaching, and will become a centre of convergence for national and international knowledge, culture and humanism, open to all who adhere to strict quality requirements and are inclined to innovate. In this form, it will be able to fulfil the educational and research purposes and fulfil its social mission.
Research at Ambis.University
Research and creative activities are a continuous part of the quality improvement process of higher education.
AMBIS vysoká škola, a.s., was registered on the list of research organisations of the Czech Republic on 18 December 2018 by the decision of the Ministry of Education, Youth and Sports No.: MSMT-27159/2018-6. University focuses its activities on basic and applied research projects and contract research. These research activities are essential sources of support in the focus of both professional study programmes and university programmes. University's own institutional research is carried out by the Internal Grants Agency, which is an open system for both teachers and students of AMBIS University. In addition, projects are supported by the Student Internal Grant Agency. Annual competitions are also held for the Best Thesis and Best Academic Publication.

AMBIS.University publishes two professional scientific journals. The first is the journal "Socioeconomic and Humanities Studies", published since 2011, which is indexed in ERIH+, EBSCO and ICI Journals Master List database. The journal is seeking inclusion in the Web of Science database. The second journal is the professional scientific journal "Law and Security", whose publication AMBIS.University took over the publishing of the journal from Karel Engliš University in mid-2019 . The journal aspires to be included in the ERIH+ database.